Manufacture (Solid Wood)
---
Focus On OEM Quality Furniture For 18 Years
Tri-Tiger focuses on manufacturing high-quality furniture, paying attention to product details.
Through our precise machines, efficient team and high-quality materials, many kinds of furniture products can be customized with the highest quality every year.
Steps In Our Solid Wood Furniture Manufacturing Process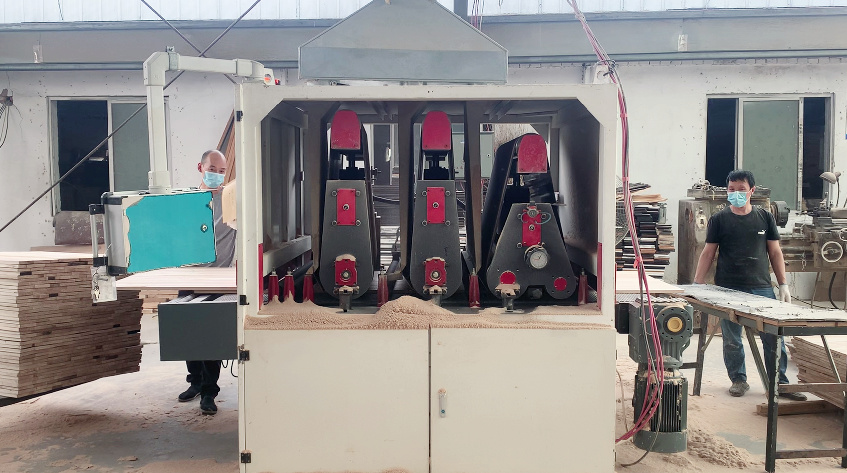 Sanding
Sanding smoothes the surface of the wood and increases the strength of the wood surface with a uniform thickness. We use high-precision sand-leveling machines, the wood after sanding is suitable for various veneer processes and various standard structural parts, which is convenient for decoration and furniture production.
Polishing (Deburring)
We use special machinery to reduce the surface roughness of solid wood panels to obtain a bright and smooth surface. Through our professional workers, we improve the efficiency and quality of panel polishing, thereby reducing costs and improving economic benefits.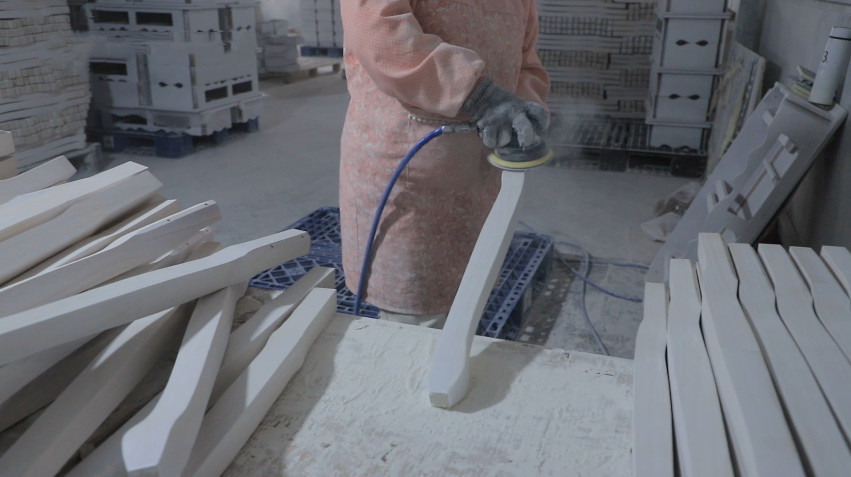 Cutting
When sawing lumber logs, it should be tailored according to the size of the furniture to be made, the length should be matched, comprehensive utilization should be made, and the direction of the wood grain should be preserved. We have professional workers to operate, which can reduce waste and avoid improper matching of materials.
Polishing (Edge)
Polishing the solid wood edge can make the wood grain on the surface of the product clear and bright; the clarity and gloss of the wood grain are important indicators for appreciating the wood texture. Our polishing technology can make the wood surface achieve the best visual effect of smoothness and roundness.
Drilling
Multi-axis drills are used to turn holes in solid wood furniture, that is, to drill various joint holes and mortise on the board. We drill holes in strict accordance with the technological requirements of the drawings, and ensure that there is no chipping or thorn phenomenon during the processing, and the hole position processing error is within 0.2mm.
Painting
We use high-quality painting products to ensure various performance indicators of the products and are environmentally friendly. We present the clear wood grain of the product through unique finishing techniques. The color of the spray paint is uniform, the surface is smooth and smooth, and the hand feels good.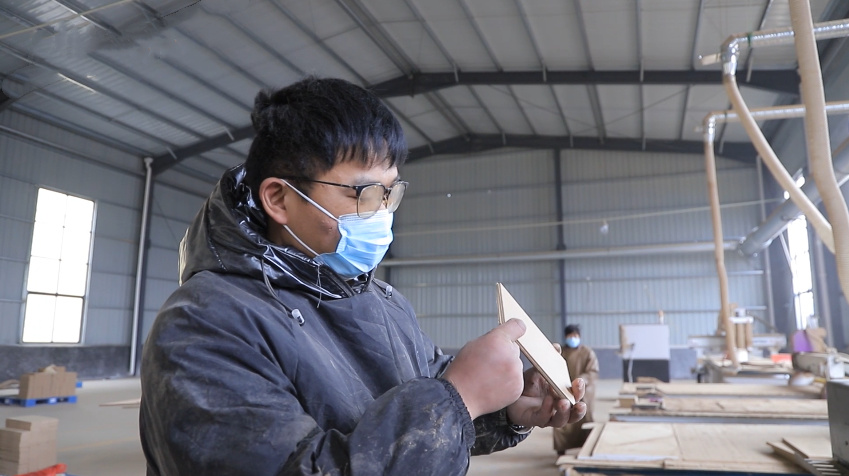 Inspection
We inspect the raw material and pre-production samples of the product, including product material, size, veneering effect, product stacking, etc. At the same time, we provide relevant certificates, such as wood incoming certificates, material limit certificates for harmful substances, etc.
Package
For boards of different shapes, we follow the principle of bottom-heavy top-light when packing, bottom big and top small, and use pearl cotton and foam paper between each layer to ensure that each part is stable and save space as much as possible, reducing transportation cost.